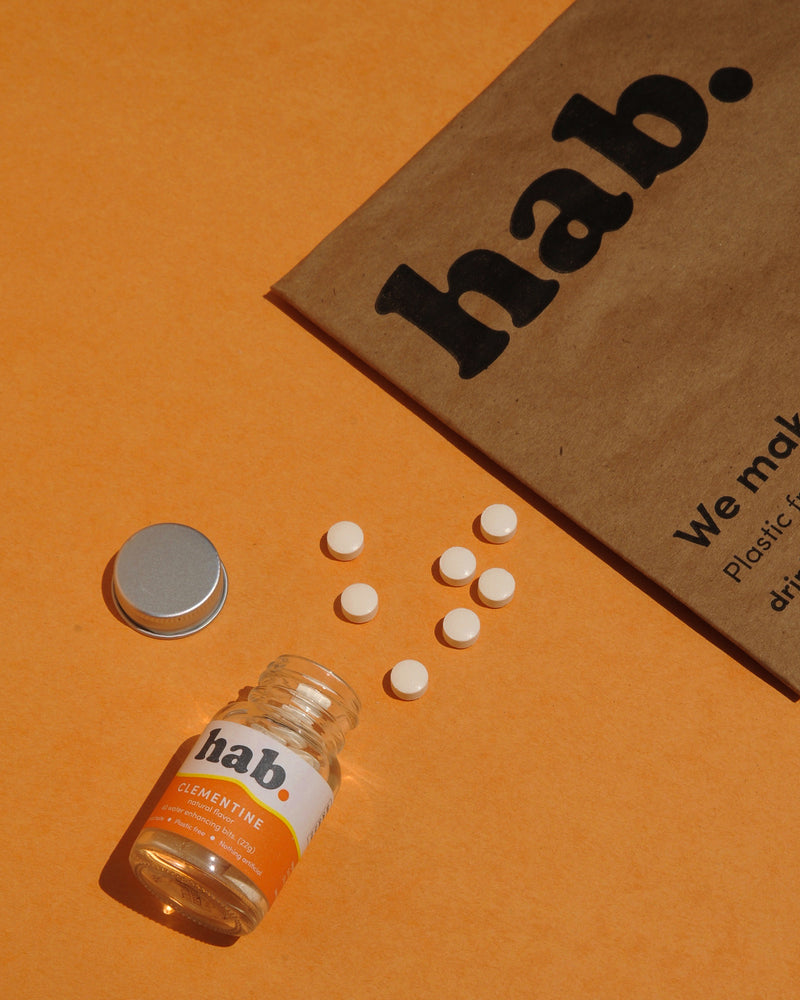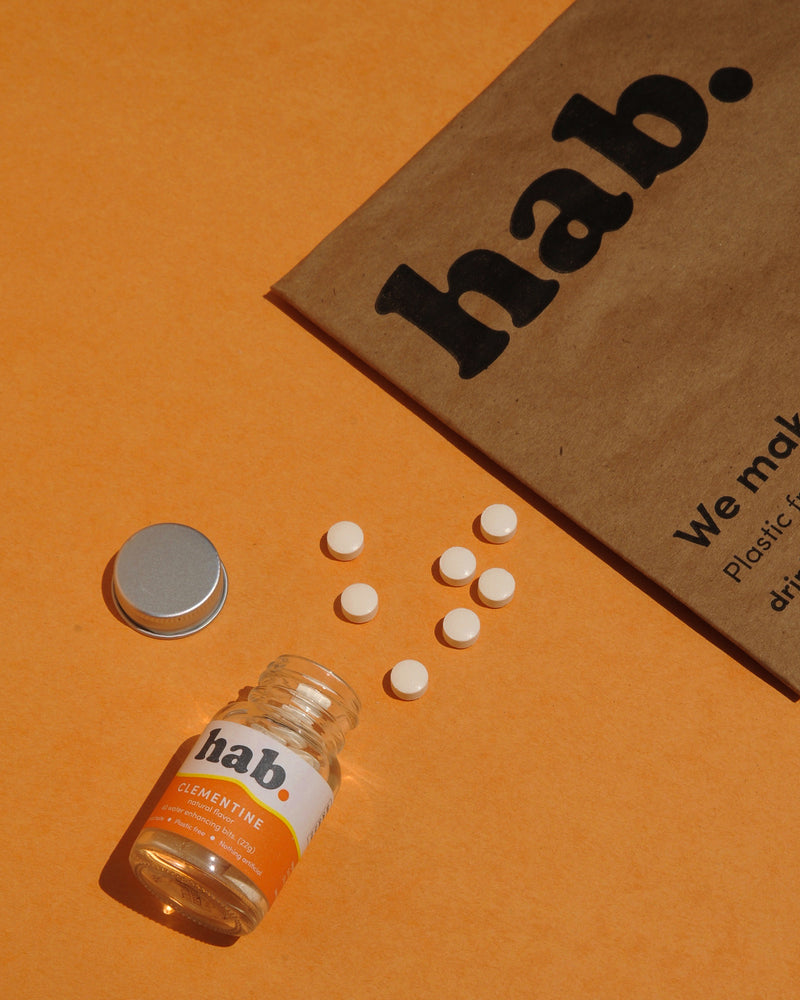 The Hab promise
Say Goodbye to boring water: Hab makes it easy to enjoy more water! Drop 1 bit for every 10oz's of water in your favorite bottle or cup, let it fizz and enjoy refreshing fruit-flavored water!
Always low waste and sustainable: Kick the can and ditch the bottle! Eliminate single use waste with Hab's low waste supply chain!
Nothing artificial: Our bits are naturally flavored with no artificial ingredients. If it doesn't serve a purpose it must go!
TRY NOW
Good For You
It's no secret - hydration helps us stay happy and healthy. Hab's refreshing, light flavor make you want to drink more water as you go about your day.
Try Now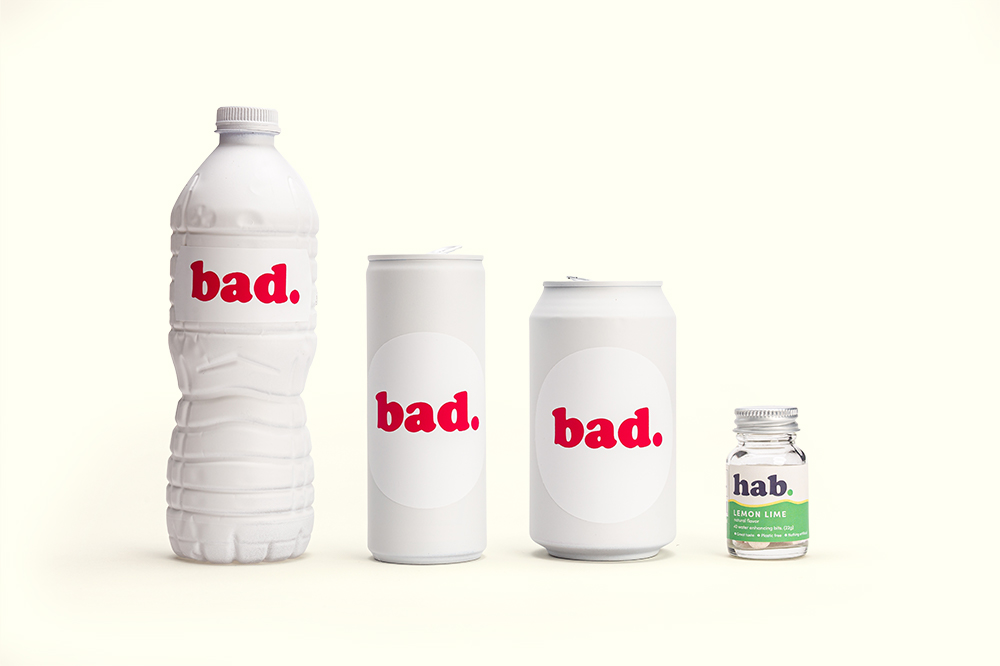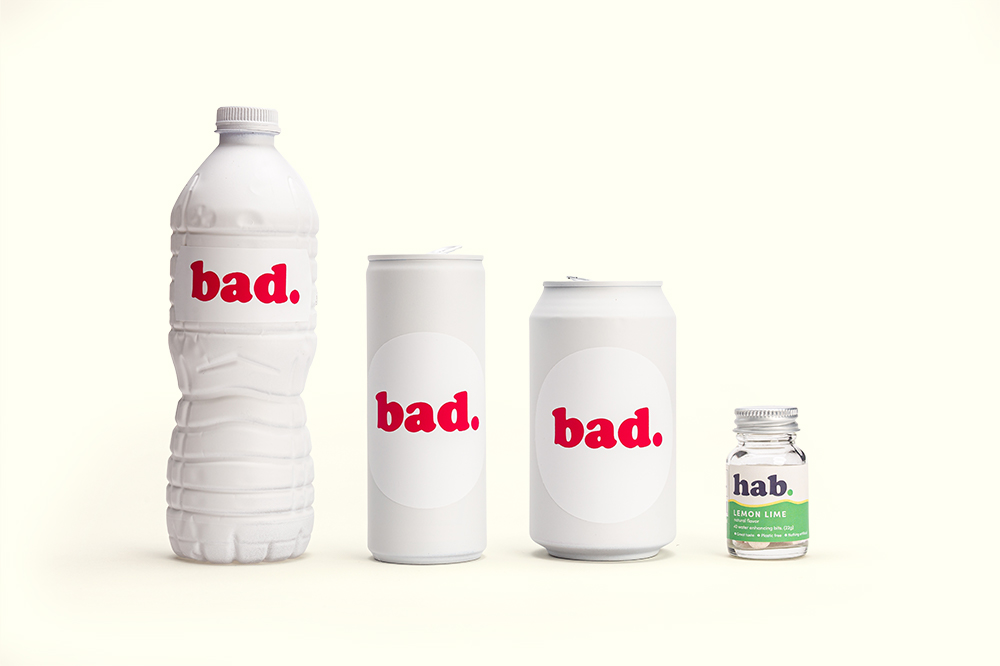 Good For the Planet
We like water! We don't like single use cans or bottles. That's why we created Hab, so you can kick the can and ditch the plastic bottle. We use a glass container with minimal packaging to leave the smallest footprint
Try Now
Good For Others
Not all humans have access to (clean) drinking water. We wanted to help, but we're not exactly well-building experts. So, we partnered with a great organization called The Water Project. Every month, your order helps bring (clean) drinking water to those in need.